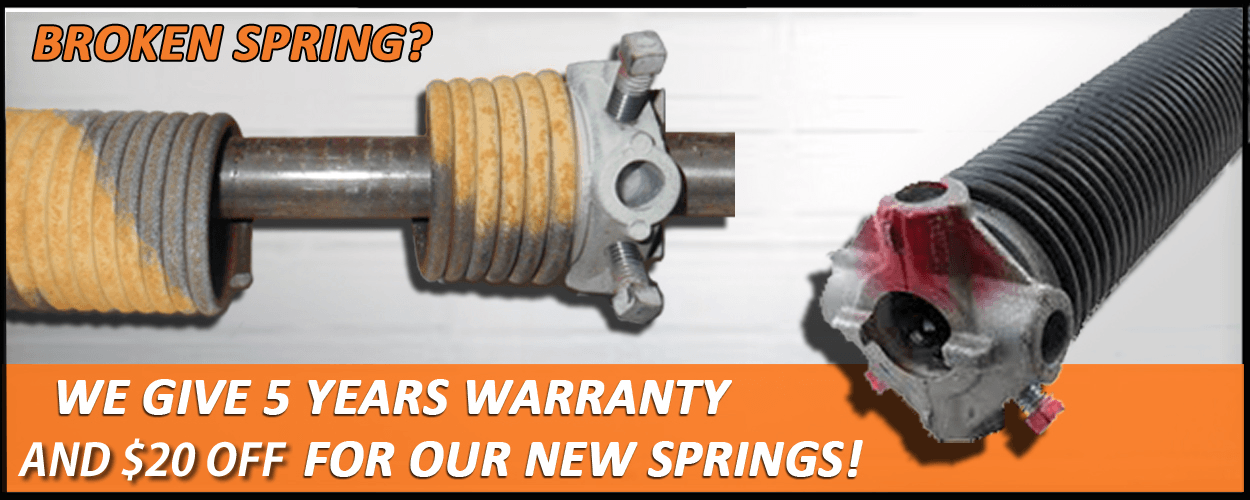 Broken Spring Replacement – There are two types of garage door springs that in use in any of the garage door systems this days, garage door extension springs and garage door torsion springs. The garage door extension spring use for smaller than average and light weight garage doors and the torsion springs use in heavier garage doors and oversized garage doors. This days most of the people has garage door systems that operated with torsion springs.
At Garage Door Repair Moline IL we are specialize in any type of garage door spring replacement and can preform the job no meter the size of the garage door, the garage door spring type and no matter if it is a commercial or residential garage door.
Garage door broken spring replacement is the most common repair job to preform and our experienced technicians has hundreds of successful broken spring replacement jobs in their resume. When you will call and set an appointment to repair you broken spring in your garage door, our Garage Door Repair Moline IL technicians will arrive to your property, will preform full inspection, will make sure that there no more damage to any other parts of your garage door, measure your garage door and according to that will determine witch is the exact spring size he should use in order to make your garage door work perfectly. Because not like other garage door repair companies we are using high grade of springs that can last more than 3 time longer than standard garage door spring, we offer to any garage door spring replacement job we are preforming 10 years warranty.